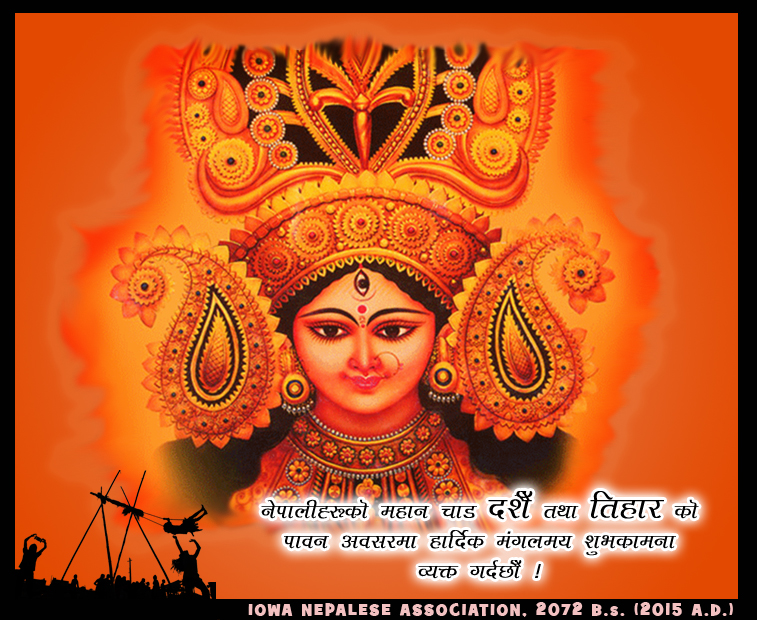 SATURDAY, OCTOBER 31 FROM 5:30 PM TO 10:30 PM
Grimes Community Center
410 Southeast Main Street Grimes, IA 50111
We would like to cordially invite you to participate in the celebration of our auspicious Dashain and Tihar festival 2072 (BS).
We will have our traditional cultural program, food, drinks, music and dance.
This year, food will be different than previous years as we have changed the menu. yes, that means sel roti and Khashi and other delicious items. 🙂 So, you do not want to miss it out.
Also another fun thing is young professionals are interested in demonstrating their talent this year.
Details about the program will be published soon.
Please respond back to this evite by October 26th to help us in the coordination of the event.

Sincerely,
Dashain and Tihar Organization Committee