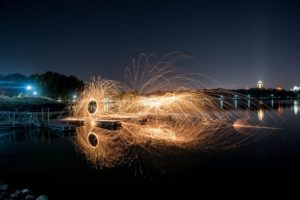 INA is excited to share a new monthly segment for learning or sharing something new. If you are interested to learn about long exposure photography, this month we have a workshop planned for you. We will be doing light painting and some fireball spins outdoor. We will have a brief presentation (indoors) about how it is done and then followed by live workshop (outdoors). If you are not aware what these are, please feel free to check the links provided. Since we will be outdoors, if kids are interested, adult supervision is a must.
Fee: Free for INA members,
$5 to non-members for membership (single)
Click here to become a member
Presented by: Bipin Tamrakar
Location: Waukee Public Library
Date: January 20, 2018
Time: 3 pm – 6 pm
Please provide following information to register.
FB Event Link: Click here to open facebook event page
Things to bring:
Camera (with Manual settings)

Tripod

Remote (optional)

Enthusiasm

Wear warm clothes, jackets, gloves, hats and snow-boots.