A team of volunteers headed Nepal promptly within a week of intial earthquake for humanatarion support. The team included representatives from Nebraska Nepalese Society, American Nepali Medical Foundation and Iowa Nepalese Association. Janak Adhikari from Cedar Rapids represented INA and they conducted relief activities mainly in Kathmandu, Dolakha, Nuwakot and Sindhupalchok districts. INA has disbursed $1500.00 to Janak Adhikari for relief and support activities.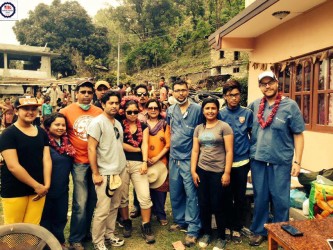 We received updates from the team from the earthquake affected areas like Jagat Village -Kathmandu, Nanglebhare – outskirt of Kathmandu. They worked in two prime sectors – the first one being Medical Camp and the second is distribution of relief materials to earthquake victims. They got help from Nepalese team / individuals working for relief efforts as well – Bibekshil Nepali group and Rashmee Silwal, Pharmacist are few to be recognized.
In summary, the team treated more than 600 patients, distributed over 300 tents, distributed more than 2000 food packages and some cash donation. The team spent 2 weeks and returned back to USA back to their normal routine.
The team were updating the progress via social media, mainly facebook, when they were working in the ground. We would like to share one of the status from the facebook page for Nebraska Nepalese Society here:
"We just came back after 16 hours from a food donation drive in very remote 3 villages in Nuwakot district. I am personally very sadden and heartbroken by how they are living there life. Some villages are completely destroyed and they don't have anything to eat neither place to sleep. We NNS and INA did this together. I would also like to thank you all the volunteers who helped us pack those food yesterday. Thank you Pipalbot Samudayik Sewa for going with us for the drive. We faced some obstacles on our way but it was successful" – Sunil Acharya, NNS.
The picture from intial meeting between INA and Janak Adhikari: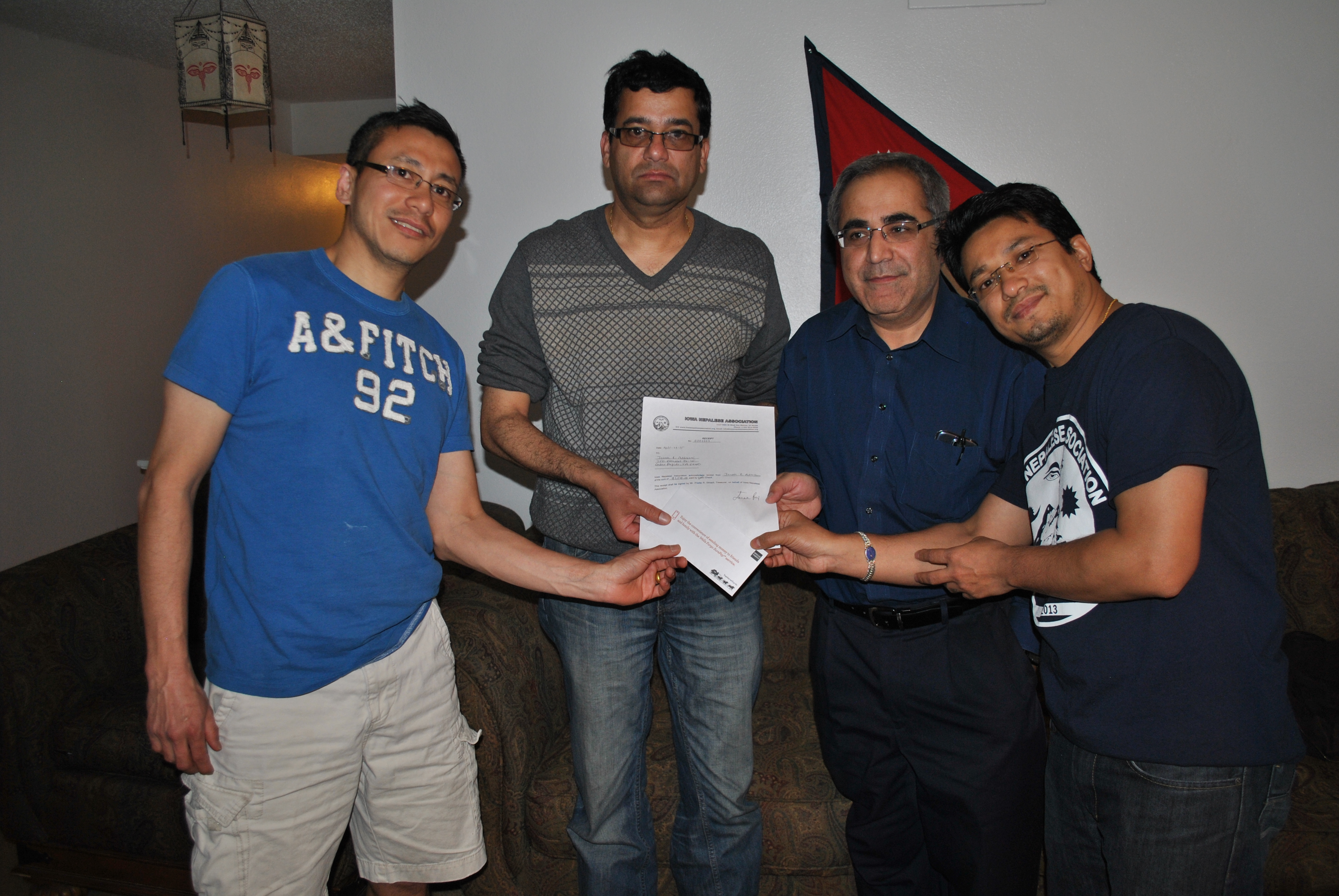 Here are some more pictures from the relief initiation by the team.