Will Writing Workshop 2017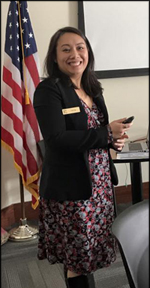 Iowa Nepalese Association organized 'Will Writing Workshop' for the community members to impart knowledge about Will & Testament. The workshop was organized on February 25th, Saturday at Waukee Public Library from 2:00 PM to 4:00 PM. Lisa Ung; Marketing Director, World Financial Group, was the guest speaker for the event. Besides various topics on financial education, the key topics presented were Simple Will, Living Trust, Power of Attorney and Advanced Directive. This workshop was held with objective to empower the participants with the know-how of making a Last Will & Testament. The workshop also provided an opportunity to ask questions in a friendly environment and good amount of information were discussed, shared and exchanged among the participants.
INA is grateful to Lisa Ung for her time and effort to educate Nepalese Community members regarding the Will and other financial matters.
Read More: http://www.iowanepaleseassociation.org/will-writing-workshop-2017/